Then Peter said unto them, Repent, and be baptized every one of you in the name of Jesus Christ for the remission of sins, and ye shall receive the gift of the Holy Ghost. Acts 2:38 (KJV)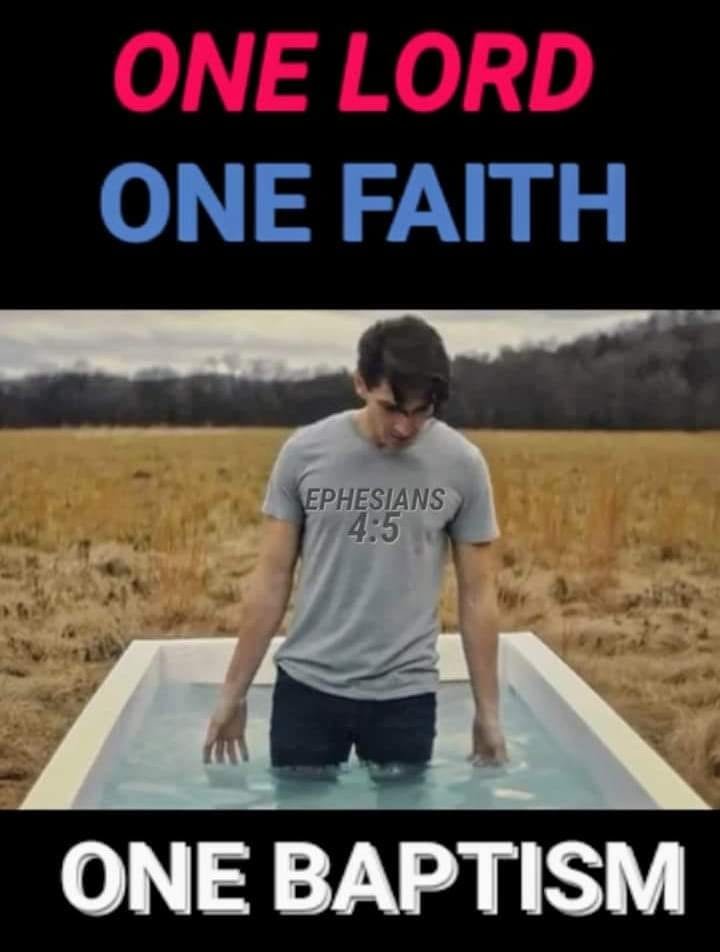 The next step in the process is an act of obedience. Obeying the Lord means we must be Baptized. This process symbolizes leaving the old life behind and the rebirth of New Life in Christ. According to the Bible – God's Word, being Baptized is a required action, not optional as many claim in today's church.
What shall we say then? Shall we continue in sin, that grace may abound? God forbid. How shall we, that are dead to sin, live any longer therein? Know ye not, that so many of us as were baptized into Jesus Christ were baptized into his death? Therefore we are buried with him by baptism into death: that like as Christ was raised up from the dead by the glory of the Father, even so we also should walk in newness of life. For if we have been planted together in the likeness of his death, we shall be also in the likeness of his resurrection: Romans 6:1-5 (KJV)
We are to be Baptized in the manner of John the Baptist.
I indeed baptize you with water unto repentance: but he that cometh after me is mightier than I, whose shoes I am not worthy to bear: he shall baptize you with the Holy Ghost, and with fire: Matthew 3:11 (KJV)
How did John Baptize? He went into a body of water and submerged the person under the water to signify their death to the old life. Then he pulled them back out to signify rebirth of their New Life.
And Jesus came and spake unto them, saying, All power is given unto me in heaven and in earth. Go ye therefore, and teach all nations, baptizing them in the name of the Father, and of the Son, and of the Holy Ghost: Matthew 28 18:19 (KJV)
While Peter yet spake these words, the Holy Ghost fell on all them which heard the word. And they of the circumcision which believed were astonished, as many as came with Peter, because that on the Gentiles also was poured out the gift of the Holy Ghost. For they heard them speak with tongues, and magnify God. Then answered Peter, Can any man forbid water, that these should not be baptized, which have received the Holy Ghost as well as we? And he commanded them to be baptized in the name of the Lord. Then prayed they him to tarry certain days. Acts 10:44-48 (KJV)
To finalize my Salvation, I will be Baptized, Once I've walked into the water with the person who will Baptize me, I will Pray for my New Life in Christ. I need to affirm my Faith in Christ as I dedicate my life to Him. Then the person Baptizing me might ask me questions and Pray for me, as well. When completed that's when I will be submerged under water. While submerged they should state "I baptize you in the Name of the Father and of the Son and of Holy Ghost. In the Name of Jesus Christ I Baptize "my name goes here". Then I will be pulled from the water a New Person with a New Life. I have been Born Again!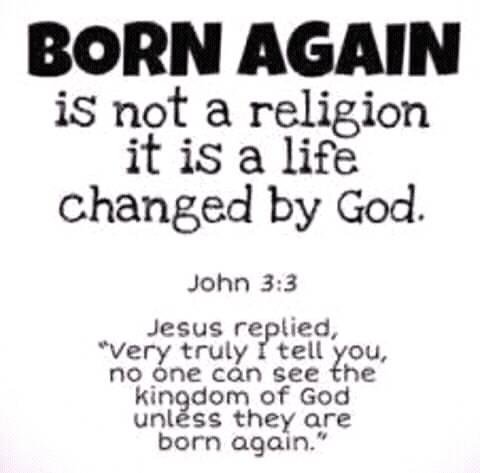 I have taken the first step and found Salvation through Jesus Christ. What should I do now?